Seeking Admission to a program...
Students must meet eligibility requirements in order to enroll.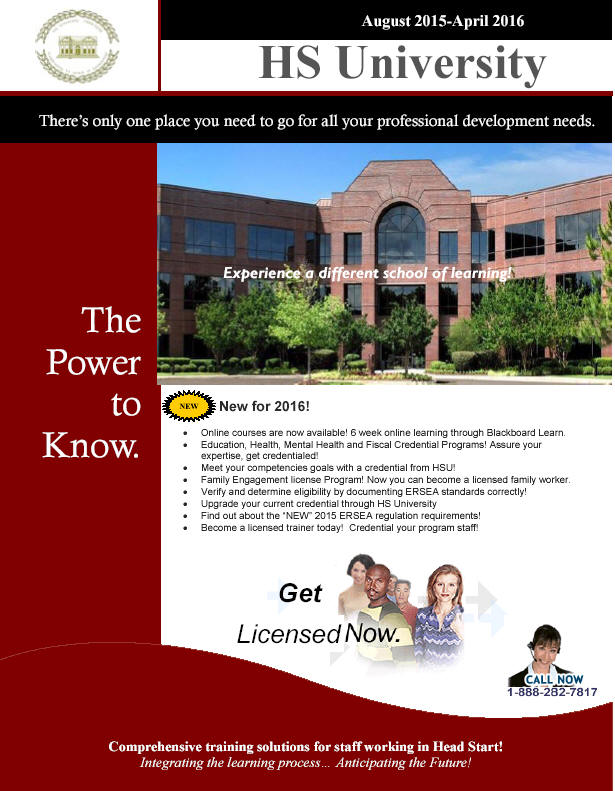 Students seeking a credential or license must be an employee of a Head Start, Early Head Start, Migrant or Seasonal, American Native/Alaska Native or Early Childhood, Family Childcare or Daycare program. The reason for this requirement is to ensure students can achieve success in regulatory nature of our courses, thereby requiring an appropriate background in an early childhood environment.
How to apply for admission
You may contact the student services office at HS University to receive the necessary forms and answers to your questions. You may also apply online or download an enrollment application.
Tuition
The tuition page contains the cost and payment information for each program.
Eligibilityassessment
Eligibility assessment assures that students are enrolled in courses appropriate for their professional development goals. Assessments are taken after a student has applied for admission to a program and received an active student ID number. The eligibility assessment page contains the application assessment form.
University Catalog
For complete information about enrolling at HS University, please see our University catalog.
Other Student Status - Individual Courses
Students interested in taking individual courses and not enrolled in a credential or license program are not required to meet an eligibility requirement. Individual students must submit a registration form with the course ID, course name, location, date and payment prior to attending the course.
Procedure for Enrollment
1. Obtain an application form for enrollment into a credential or license program. You can download the application form or you can call student services and have the form mailed, emailed or faxed to you.

2. Return application form to Student Services with application fee. This fee may be paid as part of your course enrollment. All payments should be made to HS University, C/O Curriculum Department, PO Box 2482, Cordova, TN 38088-2482.

3. Submit a registration form for classes. Students may register online, by mail or by fax. Individuals who do not intend on obtaining a credential, certificate or degree, should submit their registration form and payment only.
Admission Forms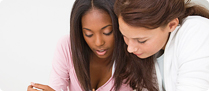 Trainer Admission Program
Trainer Agreement Form

Trainer Application Form
Student Registration
Click here to register for a current course.